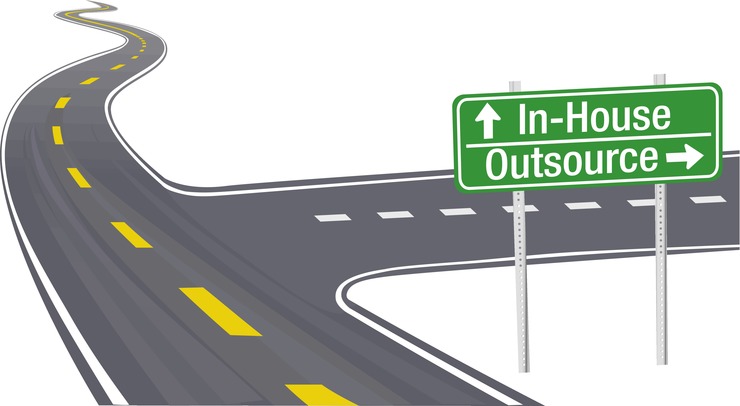 Why Do You Need To Outsource Your IT Support? There's Something You Should Know before Adding to Your Staff
One of the biggest concerns for a small business owner is finding ways to avoid unnecessary costs and keep their expenses down. As small business owners ourselves, we know that cost avoidance can be like money in your pocket when you're on a tight budget. By the same token, neglecting your computer systems as a way to cut costs is just a recipe for disaster. So, if you already know that you're going to spend money for IT support, there's something you should know about the pros and cons of adding an IT technician to your staff compared to outsourced IT support.
Most small and medium-sized businesses use a server because it allows them to centralize and share important files and databases so that their enterprise can operate smoothly. Some computer savvy business owners decide to custom build a desktop computer to run as their server because they feel like the cost of implementing an actual dedicated server is just too much. Well, I'm here to tell you that the cost of not running a true server can be much worse and, the fact is, you could be actually risking more than you realize.
Hiring your own IT technician in-house is attractive to some business owners because they like the idea of having a dedicated person to fix computer problems on the spot and keep everything in their office running smoothly. The truth is that even businesses that have an in-house IT technician still find that they need to call an outsourced IT company for additional support. This is usually because a 9-5 employee does not have the full expertise and resources of an actual IT firm. Also, in most cases, an in-house technician does not have the tools, expertise, or time to proactively monitor your systems on an ongoing 24/7 basis.
According to the California EDD, the average annual salary for an in-house technician in the Merced area is around $42,000.00, and this figure doesn't even account for the extra costs included with employing someone. Along with the salary, the business owner is also responsible for covering the cost of Worker's Comp insurance, payroll taxes, and health and other benefits. With that said, this option makes the most sense for larger operations which have multiple servers and a huge amount of employees and computer workstations; even so, these companies still need to get extra support from an outsourced IT firm on some occasions. For most small to medium-sized businesses though, this avenue is just not feasible because the cost is too high.
Increase Your Productivity
Since the cost of hiring a dedicated in-house technician is prohibitive for smaller, professional service oriented businesses, many of these business owners try to avoid the cost of outsourced IT support by having an employee who has some knowledge about computers to fix problems the best that they can, as they arise; or, business owners may even decide to take on this duty themselves. Obviously, this means that the person whose been designated to fix computer problems in the office is not spending the time that they should spend doing the work they have been hired to do; and they are probably going to take a lot longer to fix a particular problem than an actual IT support company would. So, now you're losing productivity not only in the area of this person's work not getting done, but you're also wasting time dealing with problems that slow down your entire workflow.
Just imagine a medical office, for example, where the primary doctor has elected to be the person in charge of keeping their computers running. What happens when there's a glitch, or something messes up in their network? If the computers are not able to function, the entire staff is affected and everyone is waiting around for the doctor to fix the problem so the operation can get back on track. Meanwhile, the waiting room is filling up with patients waiting to be seen and everyone on staff is experiencing the stress and frustration of not being able to do their job until this problem gets fixed. Now, as a physician, could you say that you are providing the best quality of care for your patients? As a patient, is this the sort of medical practice you would want to visit?
So the reality is that, when you try to avoid spending on IT support, the cost comes out much higher. Here's the bottom-line: whether you decide to hire an in-house technician or do-it-yourself, sooner or later you're going to need to call an outsourced IT firm. Either it's because you want to have your systems monitored and maintained on an ongoing 24/7 basis, or it's because you're dealing with computer issues that are recurring or just over your head. Now consider the fact that, by the time you call for outside help, you may be facing serious network issues and the cost of bringing your systems back to full functionality may mean a sizeable surprise invoice in your accounts payable.
Outsourcing your IT support is really about having a fully functional virtualized IT department for your business, no matter the size or scope of your operation. Most IT companies will offer several options for you to choose the type of support that's right for your business; whether you're looking for break/fix support, pre-paid time blocks, or service agreements (like Aureus Care) which allow you to pay one flat-fee monthly. Business owners who have a relationship with an actual IT company gain peace of mind because they know that their systems are up-to-date and optimized for productivity; so they can focus on what they're really good at doing, which is running their business.
Are you really calculating how much it is costing you to avoid paying for IT support? When you consider the recurring computer problems you're dealing with, the downtime your staff experiences, and the likelihood of facing a data-loss disaster, is it really worth it?  You want to make the best educated and smartest decisions that you can when running your business, especially if your budget is tight. If you use computers in your business, the best decision you can make is to call an IT support firm for a consultation and find out what's best for your needs.
about the authors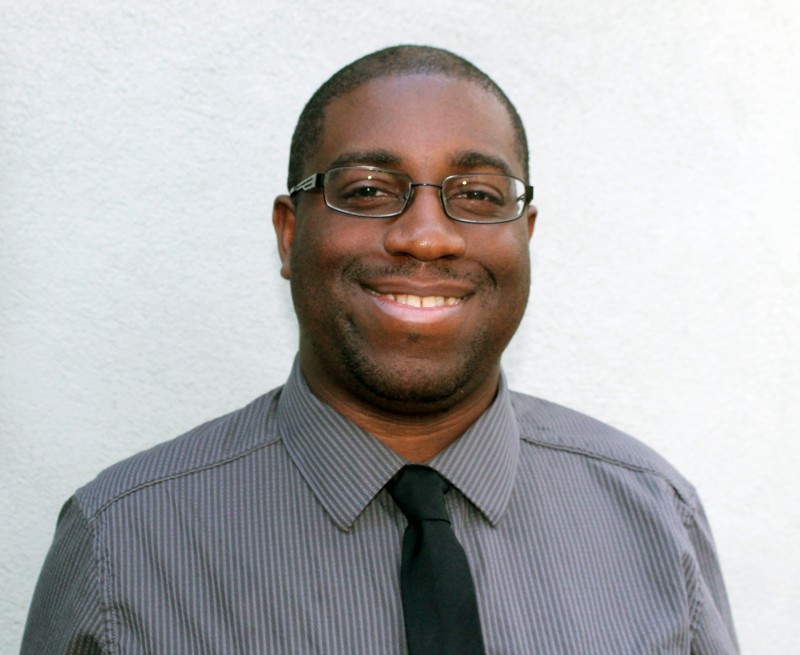 Ashley Smith-Jenkins
Ashley has vast experience in the information technology field relating to computer and network services, including web development. For the past 20 years, Ashley has provided computer consulting and implementation for his customers. Ashley's educational experience includes a Bachelor's in Business Administration at the California State University of Fresno, as well as a being a Fluke Networks Certified Cabling Test Technician (CCTT), and CompTIA A+ Certified. | LinkedIn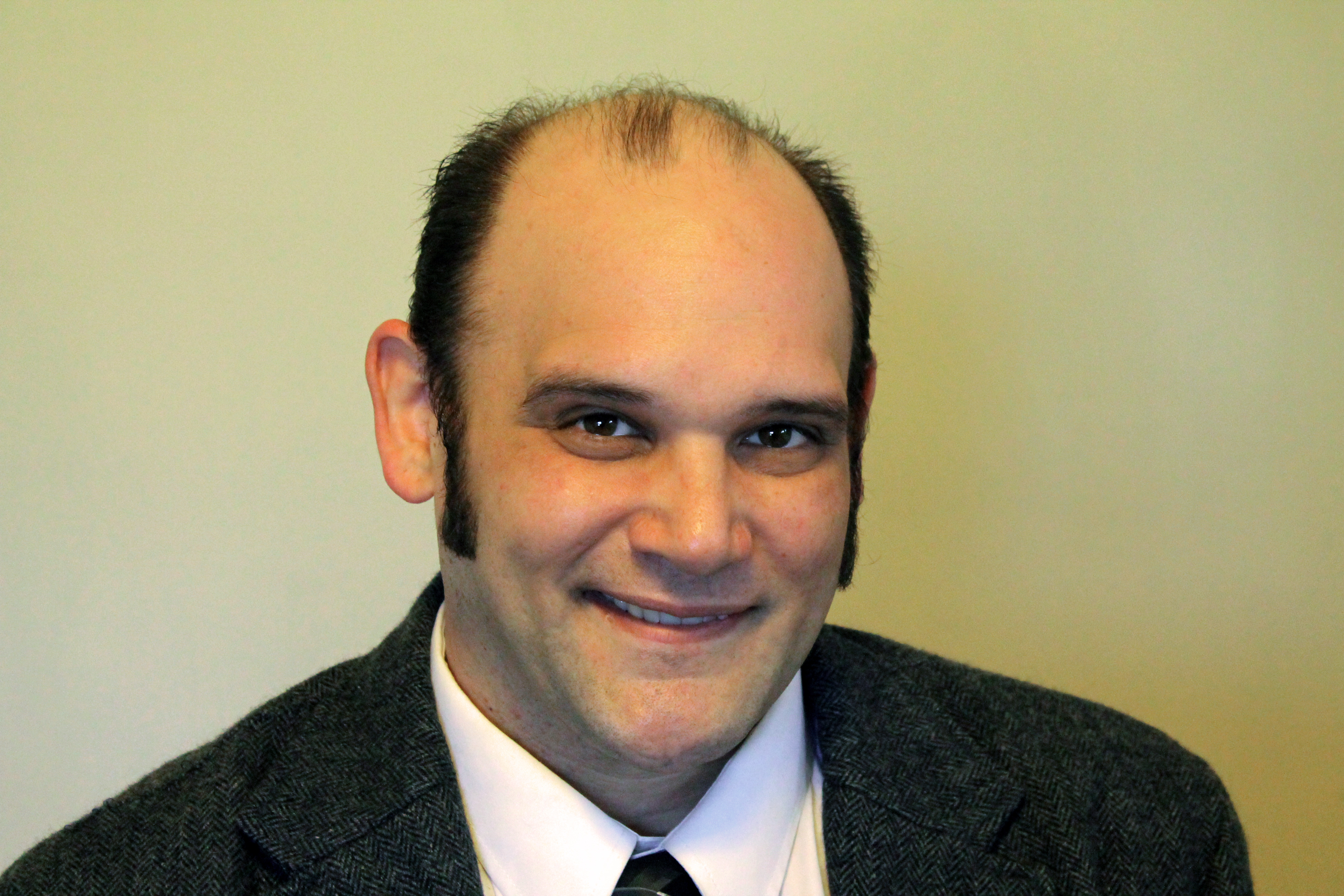 Mike Steen
Mike Steen received his Bachelor of Arts from Sonoma State University in 2000 and is currently pursuing a Master of Arts in Leadership in the School of Business at Fresno Pacific University. Mr. Steen has been a resident of the city of Merced since 2008, where he began working as a health insurance broker/agent who specialized in designing benefit packages for self-employed people. Mike continues to be involved with the community and, in addition to serving on the Board of Directors for a local nonprofit, has been an active supporter of the Merced Art Hop, as well as an advocate for wounded veterans and the disabled. | LinkedIn
Fill Out The Form Below To Schedule Your Network Health Check.
This service (normally $197) is FREE if you act TODAY!!
Our FREE Network Health Check will look for any problems in your IT network and make recommendations. At no charge, a senior technician will come to your office to perform a thorough 27-point network audit to look for security loopholes, hidden viruses and spyware, and other lurking problems. During the health check, we will:
https://aureusconsultants.com/wp-content/uploads/2015/07/inhouse-outsourcced.jpg
406
740
Ashley Smith-Jenkins
https://aureusconsultants.com/wp-content/uploads/2014/11/Aureus-Consultants-Logo-Color-1003.png
Ashley Smith-Jenkins
2015-07-14 09:00:17
2021-06-26 18:41:30
Why Do You Need To Outsource Your IT Support? There's Something You Should Know before Adding to Your Staff